Studio Condo for rent in Tucson AZ 6651 North Campbell Ave. in Tucson, Arizona For Sale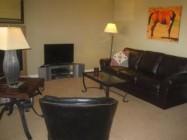 Price: $650
Type: Vacation, For Sale - Private.

$650/week, Condo for rent in Tucson AZ
» Contact me (please complete the contact form)
» View more images and details
Maximum Guests: 2
Minimum Stay Period: 7 (days)
Skyline Villas at Skyline and Campbell Beautiful quiet mountain setting North of Encantada Mall in the center of the Catalina Foothills at Skyline and Campbell, walk to Tucson''s finest restaurants and shopping. Amenities; tennis court, swimming pool ,Jacuzzi, barbecues, workout facility, minutes away from golf courses.

Price: $400


Price: $763

Price: $560


Price: $350


Price: $1,095


Price: $1,600