Studio House for rent in Tucson AZ in Tucson, Arizona For Sale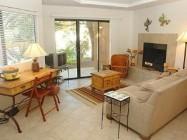 Price: $575
Type: Vacation, For Sale - Private.

$575/week, House for rent in Tucson AZ
» Contact me (please complete the contact form)
» View more images and details
Maximum Guests: 2
Minimum Stay Period: 30 (days)
Ventana Vista xxxx Come and enjoy this wonderfully designed, fully upgraded, one bedroom, one bath condo at Ventana Vista. Located in building 18 this condo is close to the pool and fitness center. Enjoy the open patio in this quiet courtyard location. Ventana Vista is a gated community, less than one mile south of Sabino Canyon, in the northeast part of Tucson. This condo is offered monthly. Call our office if you require a shorter stay. Additional amenities include: 1 bedroom & 1 bath, wirless high speed internet, inquire about pets. no cats please., 13" TV with cable in bedroom, iron and ironing board, full linens & towels, answering machine, tub with shower in jack and jill bathroom, queen bed.

Price: $400


Price: $763

Price: $560


Price: $350


Price: $1,095


Price: $1,600